Project Portfolio Management
With Cloud Coach's suite of Project Portfolio Management tools, you can analyze and collectively manage current or proposed projects based on numerous key characteristics. Capture demand from your business, organize into portfolios, perform cost vs. benefit analysis, manage approvals, and track project execution to give you a full 360° view of your business like never before.
Cloud Coach has replaced what previously lived in a combination of spreadsheets, ServiceNow and MS Project.
Cloud Coach has replaced what previously lived in a combination of spreadsheets, ServiceNow and MS Project.
Start your onboarding trail here
Align requests to your strategy
Taking in demand is one thing, knowing what will bring the best ROI to your business is another. That's where our scorecarding comes in, giving you a way to view all your business demand through a consistent ROI lens leveraging:
Company strategy alignment
Fiscal costs and benefits
Qualitative benefits vs risks
Organize, group & prioritize
When your executive team need to know how your organization is performing, what portfolios are at risk, and what investments & programs will move the business forward faster, Cloud Coach has the answers for you, including:
Planned & Actual ROI
CAPEX and OPEX spend
Health metrics
Use decision points for maximum ROI
Define and templatize your gate process(s) to keep your team on the right path and reduce training time for new hires with:
Templatized gate checklists
Go/No Go decision points
Automated gate process updates
Visual gate progress across all your projects
Track timelines & deliverables
Cloud Coach is unique in supporting four project methodologies, so you can pick the type of project that works best for your processes:
Checklist
Kanban Agile
Waterfall
Water-Scrum-Fall
Staff smarter and improve business outcomes
Make the most of your resource pool and find the right person, with the right skills with real time resource forecasting.
Leverage placeholders and track availability with our multi level skills based resourcing engine, factoring in not just work on other projects but also out of office time such as PTO & vacation time.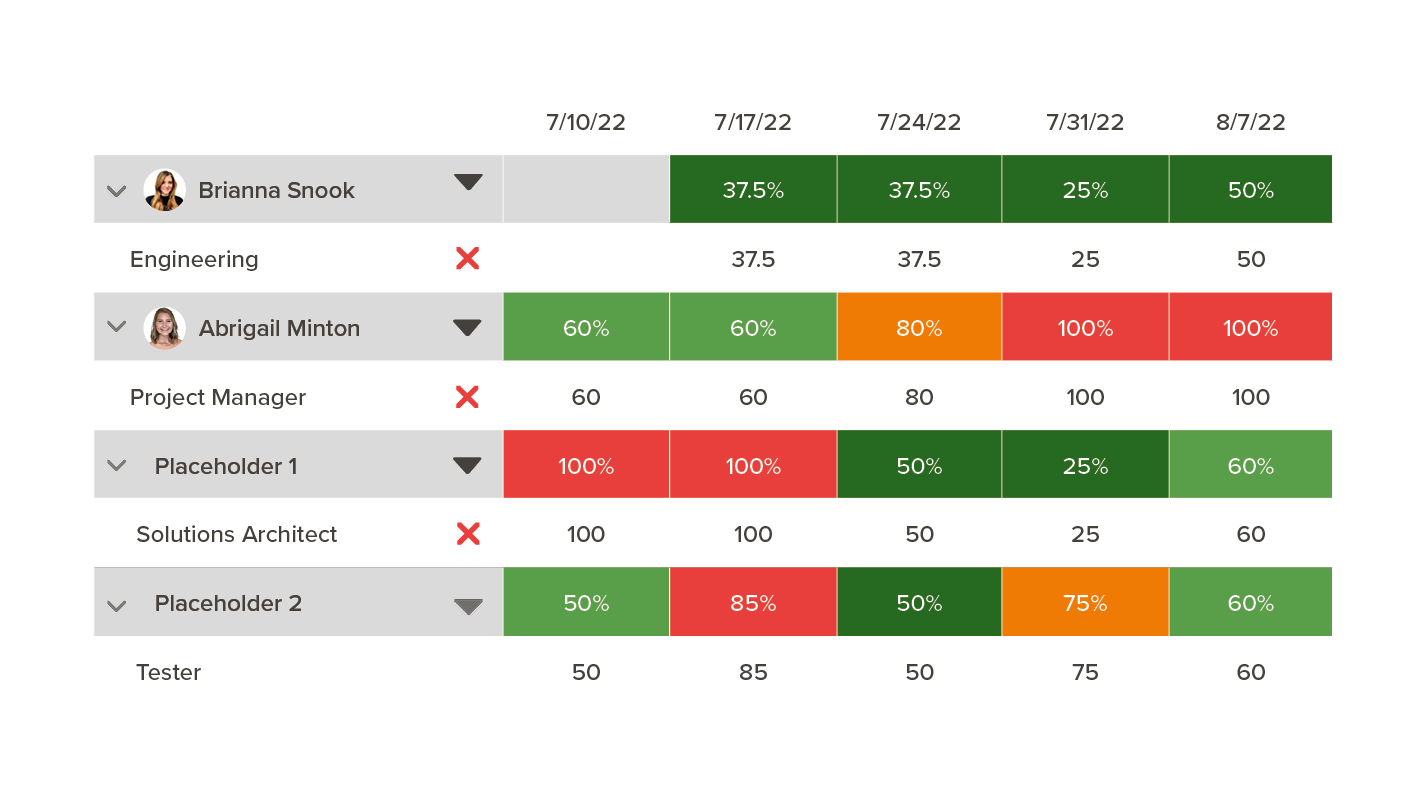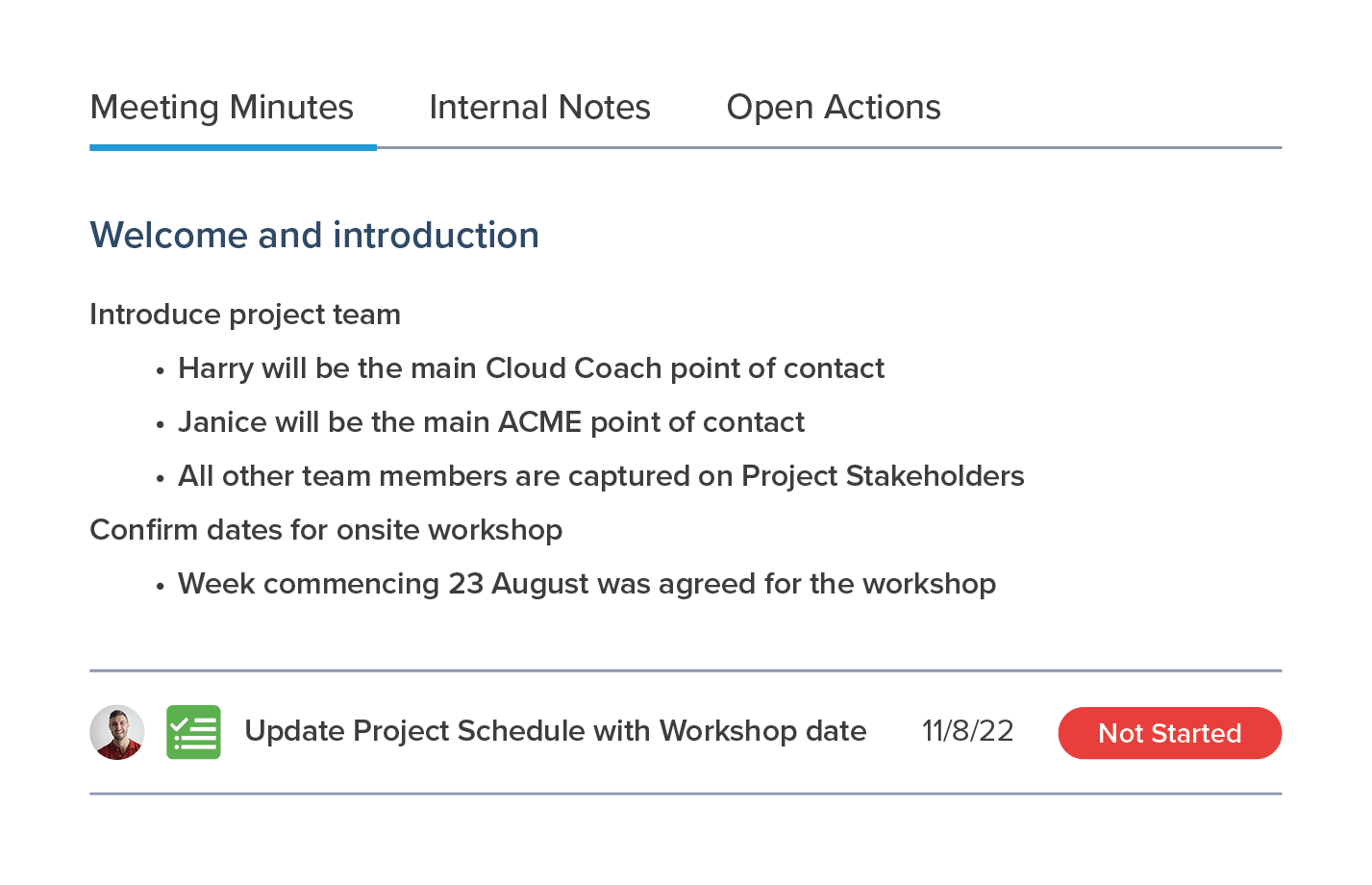 Capture all your key conversations
Improve the communication with key stakeholders by capturing all your project documentation in one place, so the team always knows where to find the right piece of information.
Take document management to the next level with meeting templates to standardize your agendas and discussions on any topic, portfolio, program, project risks, and more.
Risk, issue, & change requests
Maintain control throughout your processes
Proactively manage the unknowns against your Portfolios and Projects to keep on schedule to deliver maximum value to your organization.
Maintain your 'Risk Register', 'Issue Log' and manage 'Change Requests' as they arise, to keep your initiatives under control.
CAPEX, OPEX, budgets & actuals
Track planned vs actual costs at project, program and portfolio levels. Split planned expenses down by CAPEX and OPEX spend and report on forecasts and actuals across your organization as your projects progress.
So you know where you can improve
All the data your team captures with Cloud Coach can be reported upon 24 hours a day, 7 days a week from anywhere in the world.
Tailor your PPM dashboards to what your team needs to see, be it Portfolio ROI, project health, task status, milestones and more.
With Cloud Coach, we can bring cross functional teams together to vet projects and make sure nothing gets missed; which is the beauty of Stage Gates.
Jean Foreman
Director of Enterprise Activation
Hostess Brands
Read Case Study
Hostess Brands manages iconic bakery brands such as Hostess® Twinkies®, CupCakes, Donettes®, Ding Dongs®, and more.
INDUSTRY: Food and Beverage
|
EMPLOYEES: 1,000-5,000
We'd be happy to provide a bespoke 1:1 demo on how Cloud Coach can benefit for your business.