Salesforce Administrators
Manage your backlog, leverage your skills, help your team
In the role as the go to person with regards to Salesforce questions in your company, you can often be asked 'Does Salesforce do …………..'. 
While no one can be an expert of every possible solution available on the AppExchange, one question you can answer with confidence is that 'Salesforce does do Project Management'. Cloud Coach's 4 tiered solution means we have a solution no matter if you business users needs are simple or advanced.
APPLICABLE TO ALL CLOUD COACH TIERS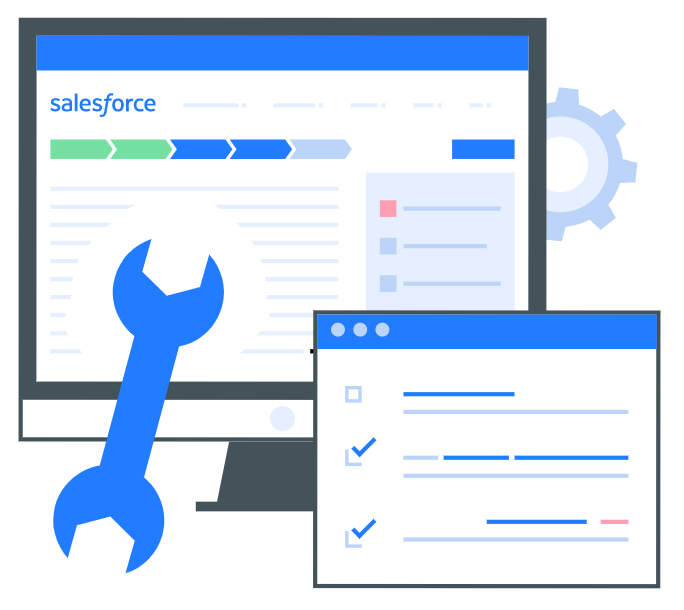 The same way as Salesforce
Cloud Coach is fully native to Salesforce, meaning that you can leverage the skills you already have to tailor it for your company, such as adding custom fields that are specific to your business, or building out the reports your management wants to see. 
And should you need any help Cloud Coach comes with great support no matter which tier of our solution set you are using.
APPLICABLE TO ALL CLOUD COACH TIERS
Why not manage them with a project
Of course helping your colleagues is one thing, but sometimes you need to help yourself also, and that's where Cloud Coach can lend a helping hand too.
Create your own Kanban boards and projects to facilitate the management of the backlog of requests for your Salesforce org that come in from your business such as building new reports, updating workflow and user management.
APPLICABLE TO ALL CLOUD COACH TIERS
Add new certifications to your CV
You might already have a swag of Salesforce certifications, so why not continue to grow your personal brand by taking one of the following Cloud Coach certifications:
Cloud Coach My Day Expert

Cloud Coach Projects Expert 

Cloud Coach Administrator

Cloud Coach Consultant
APPLICABLE TO ENTERPRISE & ULTIMATE TIERS
We'd be happy to provide a bespoke 1:1 demo on how Cloud Coach can benefit for your business.