Salesforce Gurus & Experts
Take Salesforce to new heights, by extending the platform use beyond CRM
Salesforce was just a CRM
Then it grew into a platform that spawned an ecosystem and the AppExchange marketplace. At first Apps were more simple in nature like email integration.
But as the platform developed so too did the ability for Salesforce partners to create more engaging apps solving more complicated use cases, and providing ever more value for Salesforce customers.
APPLICABLE TO ALL CLOUD COACH TIERS
Projects to be run on Salesforce
Projects of many different types, that span from planning marketing events, managing complex sales processes, onboarding new customers or managing the ongoing success of customers and that's just on the customer facing side 
In the back office we have onboarding new employees, managing R&D, installing equipment at new service locations, or helping IT to keep the lights on for the rest of the business.
APPLICABLE TO ALL CLOUD COACH TIERS
For many if not most companies, between 'Sales' and 'Service', there is a need to onboard new customers, while this can be done off platform, the only way to ensure you have a full customer 360 view is to use an app native to Salesforce for your onboarding. 
That way from your account record you can see the full lifecycle of your customer interactions from the start till today. Keeping your whole business on the same to deliver ongoing customers success.
APPLICABLE TO ALL CLOUD COACH TIERS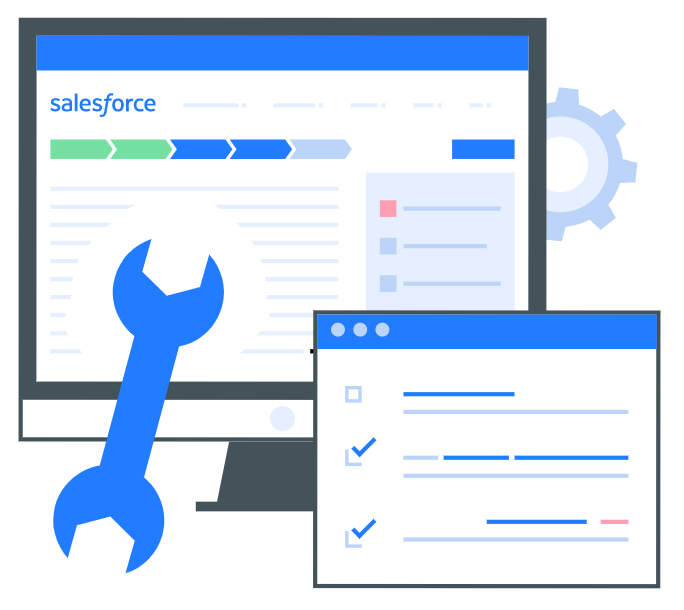 With Salesforce Customization
The great thing about using a project management app that is native to Salesforce like Cloud Coach is, is that it allows you to supercharge your customers success using the Salesforce customization tools that you're already familiar with.
From sending notifications about task assignments, routing time for approval, to automating project creation on opportunity close, the ability to drive your clients success is only limited by your imagination.
APPLICABLE TO ALL CLOUD COACH TIERS
You can help your customers to get started running their projects on Salesforce with no financial outlay, by downloading Cloud Coach Fundamentals.
Fundamentals comes with the functionality of many paid project management apps, but with none of the cost. So why not help your fellow Ohana add more value to their Salesforce org day?
APPLICABLE TO ALL CLOUD COACH TIERS
We'd be happy to provide a bespoke 1:1 demo on how Cloud Coach can benefit for your business.