Salesforce Global System Integrators
Help your clients transform business processes to an online way of working
By empowering your clients PMO
As PMO's become essential for Enterprises across many different industries, technology partners are realizing that partnering with the PMO provides additional avenues for GSI's to become confidants of the business, and add value as new initiatives for the business arise.
Cloud Coach Ultimate is the only fully equipped Project Portfolio Management tool native to the Salesforce platform. This provides a unique opportunity for our partners to enable Business and IT Project Management Office's with a Best of Breed solution to streamline the strategic planning of capital investments across their organization for years to come.
APPLICABLE TO ULTIMATE COACH TIER
Your Client Business Processes
Projects span every part of your clients business from marketing to R&D, having significant impacts on the efficiency of day to day operations in the business.
When centralizing your clients projects on Cloud Coach's 'Any Project Platform', you get the opportunity to consult and help your clients on business process design across their organization, bringing them savings in efficiency and you more consulting engagements.
APPLICABLE TO ENTERPRISE & ULTIMATE TIERS
Your client's Customer 360 view
For many if not most companies, between 'Sales' and 'Service', there is a need to onboard new customers, while this can be done off platform, the only way to ensure you have a full customer 360 view is to use an app native to Salesforce for your customer onboarding. 
That way from your account record you can see the full lifecycle of your customer interactions from the start till today. Keeping your whole business on the same to deliver ongoing customers success.
APPLICABLE TO ENTERPRISE & ULTIMATE TIERS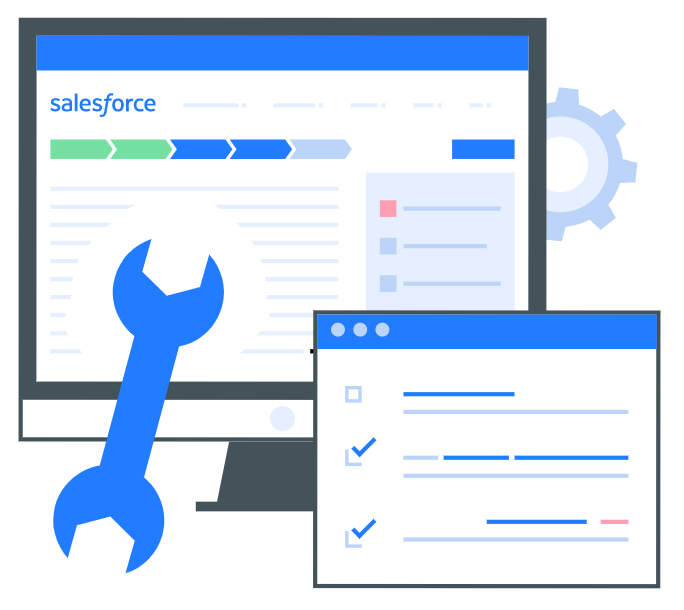 Your existing employee skill sets
The great thing about using a project portfolio management app that is native to Salesforce like Cloud Coach is, is that it allows you to supercharge your customers success using the Salesforce customization tools that your team is already familiar with, no need to learn new technologies.
From sending notifications about task assignments, routing time for approval, to automating project creation on opportunity close, the ability to drive your clients success is only limited by your imagination.
APPLICABLE TO ALL COACH TIERS
And show expertise to your customers
Get dual wins from Cloud Coach certification, firstly driving your employees satisfaction by letting them work on a new set of certifications that keep growing their personal brands. While simultaneously demonstrating your organizations expertise in PPM, PSA and Project Management subject matter and business processes.
Cloud Coach My Day Expert

Cloud Coach Projects Expert 

Cloud Coach Administrator

Cloud Coach Any Project Consultant
APPLICABLE TO ENTERPRISE & ULTIMATE TIERS
We'd be happy to provide a bespoke 1:1 demo on how Cloud Coach can benefit for your business.