If you're thinking about running your projects on Salesforce, it can be hard to know where to start.
A quick search for 'project management' on AppExchange might only complicate things further, with – at the time of writing – over 100 apps available in the search results.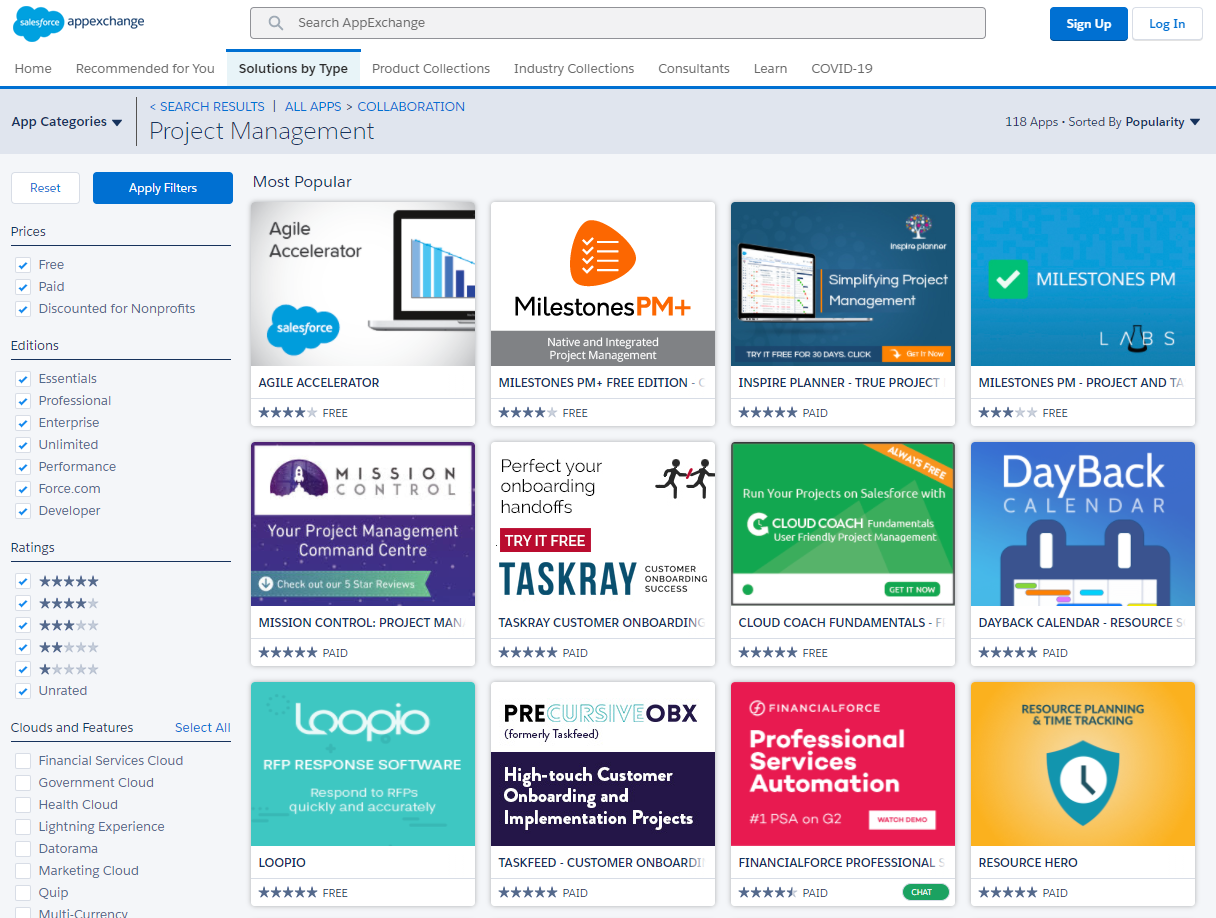 So, why are there so many Project & Professional Services Automation (PSA) Apps? Do they all do the same thing? And why do they range so widely in price?
Below, we explain why there are so many apps by outlining four common scenarios using 'resourcing', a key component of Project and PSA delivery, and explain how resourcing needs might differ as a business grows.
ACME is a small team of 5 people led by Paula, they work on client projects together all day long.
Because the team is small, Paula instinctively knows who is best for each task and how busy each of the team is.
All Paula needs from an app is a quick way to assign tasks to each team member.
Since they started running their projects on Salesforce, ACME has been having success after success.
The team has now grown to 25 people. As the team is now bigger, Paula no longer knows how busy each person is, or who is taking PTO when. 
So ACME's resourcing needs have evolved. Their solution now needs to capture who is working on what project, and for how much of each week, so Paula can know when the team has the availability to work on something new.
ACME continues to grow and now have a team of over a hundred people.
Paula is no longer involved in the day to day running of projects, she has a team that does that for her, and they are bombarded with requests for people with specific skills and capabilities.
So they need a scalable projects solution that handles skills and location-based resourcing across hundreds – or even thousands – of users.
Following an IPO, ACME is now a successful global organization with multiple business units. 
When Paula thinks about resourcing now, she is thinking strategically about how each business unit can provide the most ROI to the organization. 
FTE capacity and scenario planning are essential requirements for the PPM solution that the business deploys.
Adding value to your business
As the four scenarios we just ran through show, the resourcing requirements changed as the business evolved and grew.
And that's why there are so many different apps to run projects on Salesforce to choose from. 
All thse apps cater for the depth of requirements that different sizes of business have from a solution. 
So it's reassuring to know that whether your team is 5 or 5,000 strong, running your projects on Salesforce is a great way to add value to your organization… you just need to find the right app for you!
Related Articles